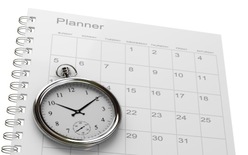 How much time in advance do I need to call to reserve a dumpster?
Simply call us, we will accommodate to your needs! Ideally a one day notice be great, but if you need it sooner we will try to get it to you as soon as possible.

What does the rental of a dumpster include?
Rental of your dumpster includes: 18-20 yd Roll Off (size 7'X12'X6'), Delivery, pick up and use of the container.
Waste and Landfill fees are your responsibility. (Landfill fees according to the landfill in your city.)

What if I need the dumpster for more or less days?
Daily rental fee is $5.00. If you need to keep the container for a few days, simply let us know how many days you plan on using it & If your plan changes and you need us to remove it sooner just call us and we will remove it as soon as possible.

Payment methods, when do I pay?We require a deposit upon delivery of your container, this will be used towards your final bill, once we pick up the container and take it to the landfill we will have the amount of waste you had on your dumpster. If the final bill is less than the deposit, we will issue a refund the same day, if the final bill has a balance due we will let you know and collect payment the same day. We accept cash or check.Can the dumpster damage my driveway?
Although Basin Container Services is always extremely careful when delivering and picking up containers, we are not responsible for damage to weak or broken walkways, driveways, etc. We will drive over grass if directed. However, Basin Container Services is not responsible for ruts or damage to septic tanks, wells, sprinklers and grassy areas. We recommend you to find the best location possible to place your dumpster.What can I put in a container?
Acceptable items are:
Furniture - Appliances - Carpet - Construction debris - Bicycles - Garbage - Mattresses
Electronics - Scrap Metal - Yard Waste - ​Trash
Banned Items:
PAINTS, STAINS, TIRES, CAR BATTERIES, LIQUIDS AND HAZARDOUS WASTES .Paint and Tire Disposal: For information on disposal options for paint and other hazardous wastes - You can call CITY OF MIDLAND SOLID WASTE 432-685-7278 for more info. Tires maybe returned to businesses that sell tires, there will be a fee.
What if I need an extra dumpster?
You can have additional hauls with your order. Please note you will be charged the full initial quoted amount for each additional service to the dumpster.
Helpful tips:
Open the back door for walk-in loading, be sure to close and latch before filling container completely. Stacking items neatly will use less space and provide more room. Only load the container to the top of the sidewalls. We will have to tarp the container to transport it to landfill.
In the event that material/waste items are not properly placed/distributed evenly in the dumpster and cause it to be unsafe to pickup or transport, materials will need to be offloaded or reloaded into another dumpster. Additional charges will be incurred at $50.00 per man hr if Basin Container Service does the work for you. A $75 trip charge is incurred when a dumpster cannot be removed.
​
We want to make sure you have the best experience when using our containers! Call us today 432 238-6166
---